This October we focused our efforts on improving the functionality and experience of the platform. As we move closer to 300,000 users on the platform, we want to ensure that the platform delivers a consistent experience across all our users.

Here is what we have achieved this month!
A revamped transition page
The transition page that appeared while Space was launched is now completely transformed. We re-created the page to add more information and useful links to help users navigate the platform better.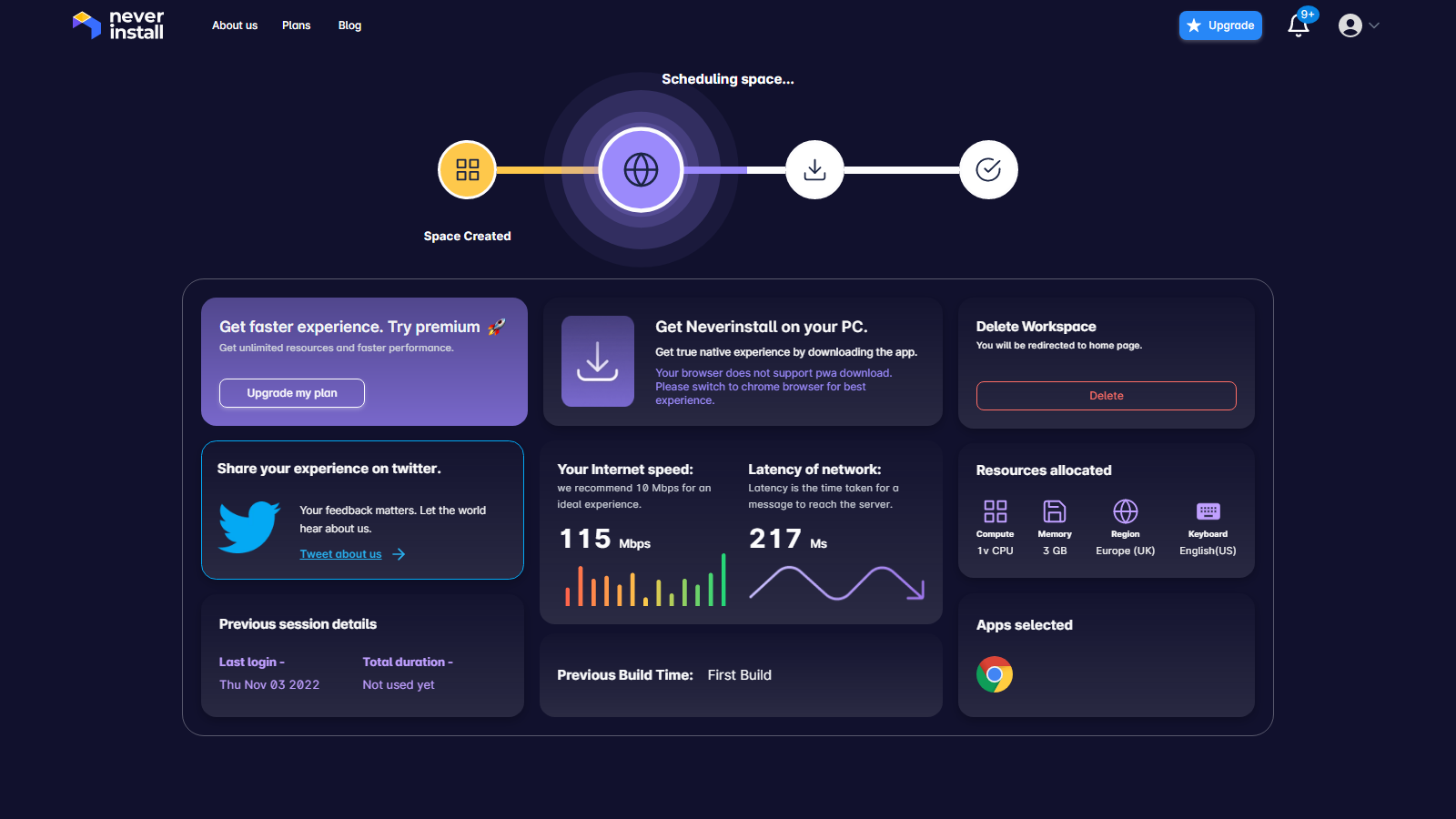 The transition page now accommodates several new pieces of information including latency information.
The page now has information on Neverinstall PWA download, to help users make the platform feel closer to native.
The transition page also contains a Twitter share link.
Neverinstall App Download
To enhance user experience on the platform, Neverinstall now allows users to download the Neverinstall Progressive Web App or PWA on their local machines. Here is how the PWA makes Neverinstall better:
- The PWA unlocks more keyboard shortcuts for apps on the platform.
- The PWA loads the platform much faster and enables instant access.
- The Neverinstall takes users one step closer to a more native experience over the cloud.
Latency Information
We always want to deliver more information to our users and as requested latency information is now available on the platform.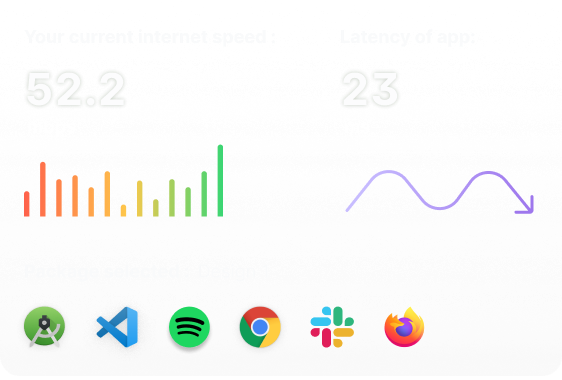 - The new transition page now displays real-time latency of the Space.
- Latency or ping depends on the distance between the user and the server, and the platform calculates this information in real-time to deliver accurate information.
Collaboration Information
We just made collaboration on the platform better!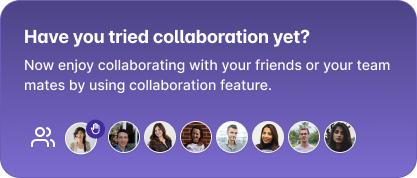 - Users are now given more information on how to collaborate on the platform.
- Real-time collaboration will now help users achieve more with their Spaces.
Twitter Share Link
Spread the word!
- We have added a Twitter section on the transitory page with a share link.
- Now users can share what they're doing with their Spaces or drop their valuable feedback right from within the platform.
Bug Fixes
- An issue with the left-click not working for some users in some operating systems is resolved.
- Sporadic ghost-clicks issue due to buggy mouse listeners is resolved.
- The copy and paste issue in Android Studio and IntelliJ is now resolved.
---
Subscribe
Join the newsletter to get the latest updates.
---
---