The Neverinstall team is working on some exciting new features and capabilities as the year comes to a close. This November, we spent time improving the experience for our existing users and addressing feedback.

Here is what we achieved this month!
Build time information
At Neverinstall, we firmly believe in transparency. So this month, we went one step ahead.
Now, users can view exactly how much time each was required to build each Space directly on the transitory page.
New anonymous profile picture
We noted some concerns around our existing default anonymous profile picture.
We have replaced the existing anonymous profile picture with a new—not creepy—one.
Introducing tooltips
To make the platform more user-friendly, we are introducing a new feature to Neverinstall to help users make the most out of their experiences with us. This month, we are introducing tooltips to the platform.
We have enabled tooltips for all major functionalities on the platform to help users get more context on each function on the platform.
Neverinstall Business
This month, we introduced our business solutions with the launch of Neverinstall Business. Businesses can now leverage the capabilities of a superior personal cloud computer to empower their workforce and collaborate seamlessly.
We introduced four dedicated solutions for different types of businesses –
Engineering - For developers, software engineers, software architects, and more.
Design - For designers, illustrators, and other digital creators.
Education - For teachers, EdTech companies, and improving the learning experiences.
Resolution support
A large number of our users requested support for 1366x768 resolution. It is typically used in Chromebooks.
We are glad to announce that 1366x768 is live on the platform now!
New app launches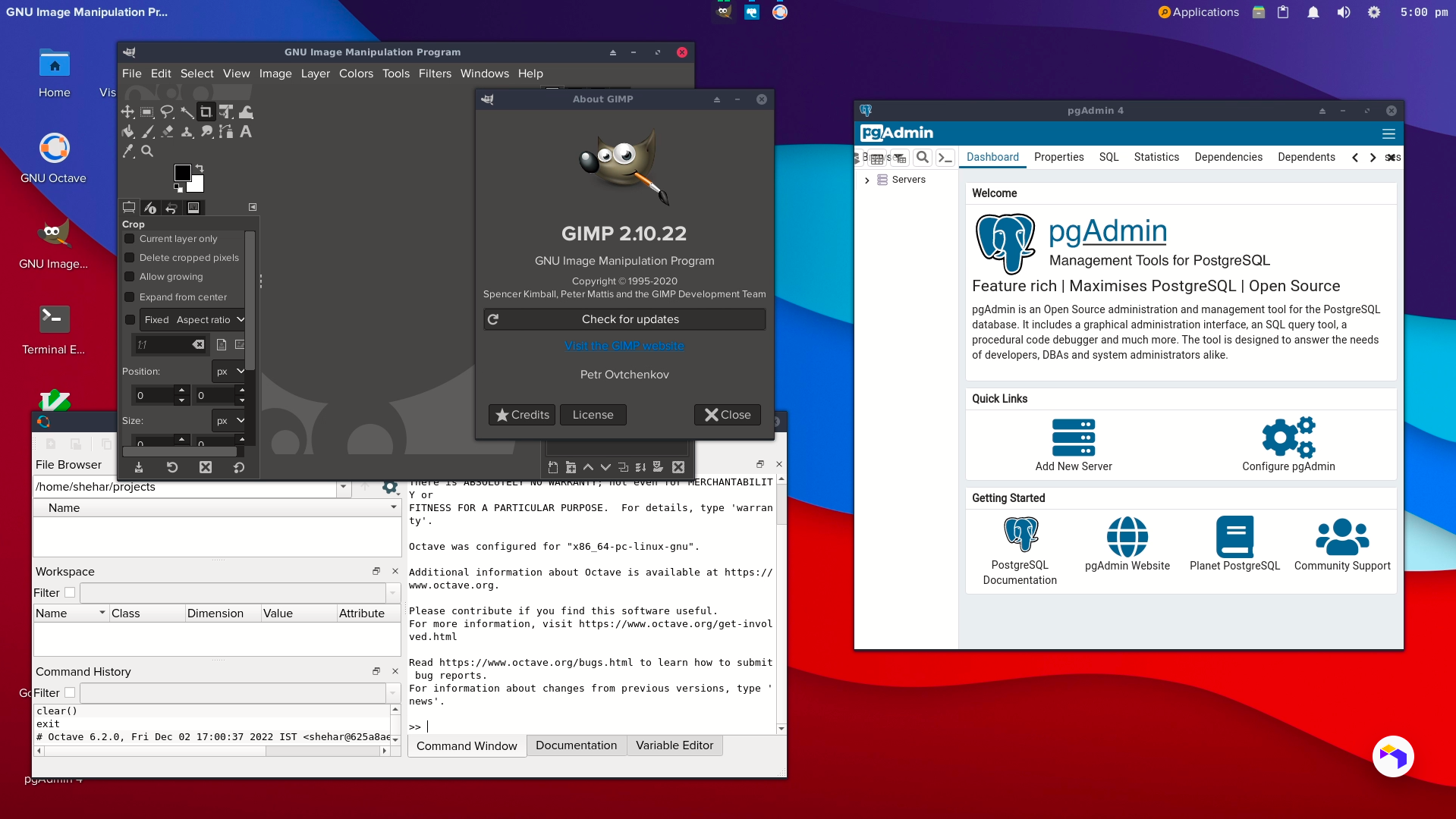 GIMP 2.0
GIMP is one of the most popular image editor tools for the Linux OS and is now available on the platform.
PostgreSQL
We have now integrated full support for Postgres, and the entire configuration is automated.
Octave
Popular MATLAB alternative application on Linux OS.
Bug Fixes
Authorization issues while logging in and logout are now fixed.
Some users noted multiple icons of the same app shown in their Spaces section. The error is now resolved.
The panel opacity issue.
The installation issues with PHP and MySQL are now resolved.
The error that was preventing extensions added from the dock from installing is now resolved.
---
Subscribe
Join the newsletter to get the latest updates.
---
---