August was one of the most exciting months in the journey of Neverinstall. We've been working toward a significant remodel of the entire platform with better functionalities, a UI overhaul, and the development to make the platform feel more native. And the wait is finally over!

Here is what we have achieved this month!
Spaces by Neverinstall
We're excited to bring to you – Spaces – a brand new way of using the Neverinstall platform.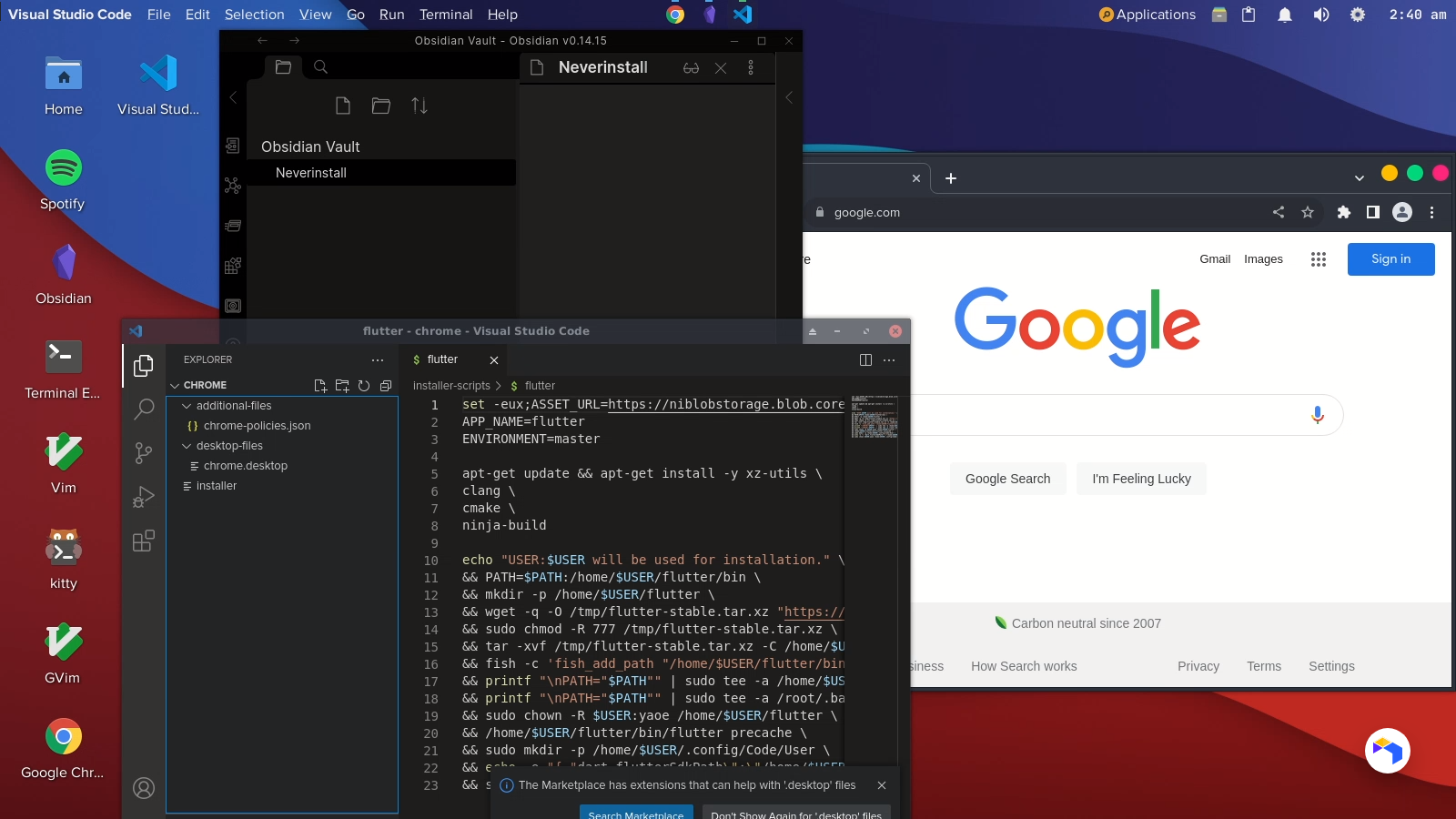 The launch of Spaces marks the introduction of the multi-apps functionality on the platform. Users can now launch multiple apps and extensions, pre-installed and pre-configured in a single workspace. Spaces are browser-based cloud-native desktops that give you access to any combination of applications that you wish to use together, in the same instance.
Now launch your favorite browsers with your go-to dev tools, and your arsenal of productivity apps and extensions at the same time!
UI upgrades
The platform is remodeled with a completely new look, displaying all applications and extensions on a single, easy navigable screen. The screen features a selection that displays all the apps and extensions selected by a user.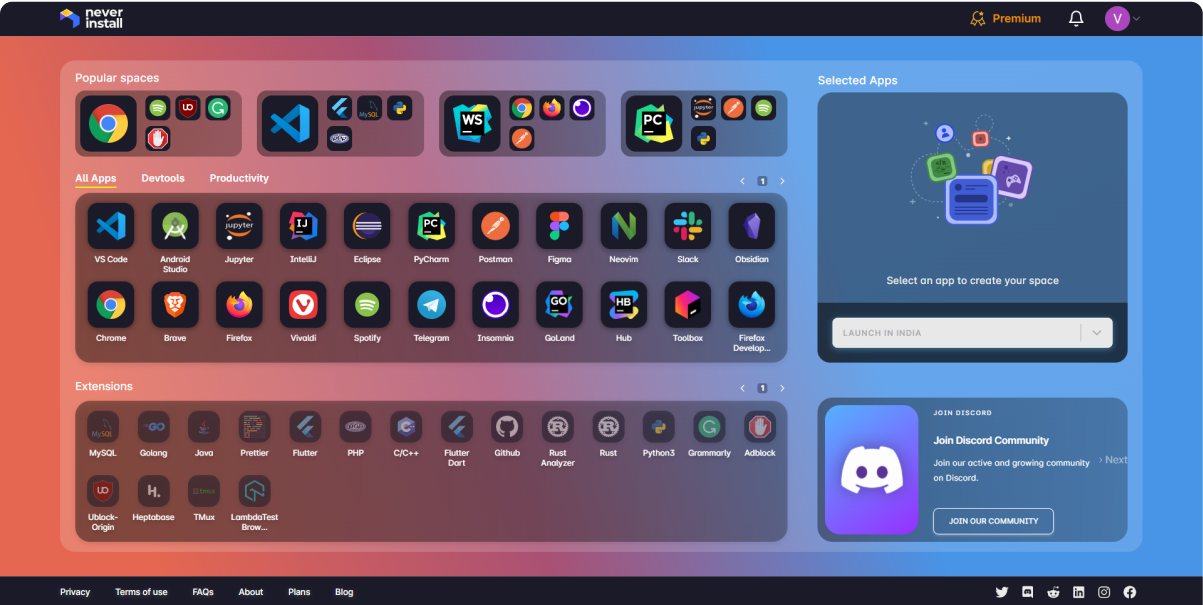 Dark mode
With the Spaces launch, we bring a new look to the platform with darker hues and softer shades that go easy on your eyes.
More apps
The release comes with more exciting news as we add more applications and extensions to the platform, extending our ecosystem and its capabilities. Here is a list of everything new on Neverinstall:
Apps
Extensions
Prettier
GitHub
Heptabase
TMux
LambdaTest
---
Subscribe
Join the newsletter to get the latest updates.
---
---